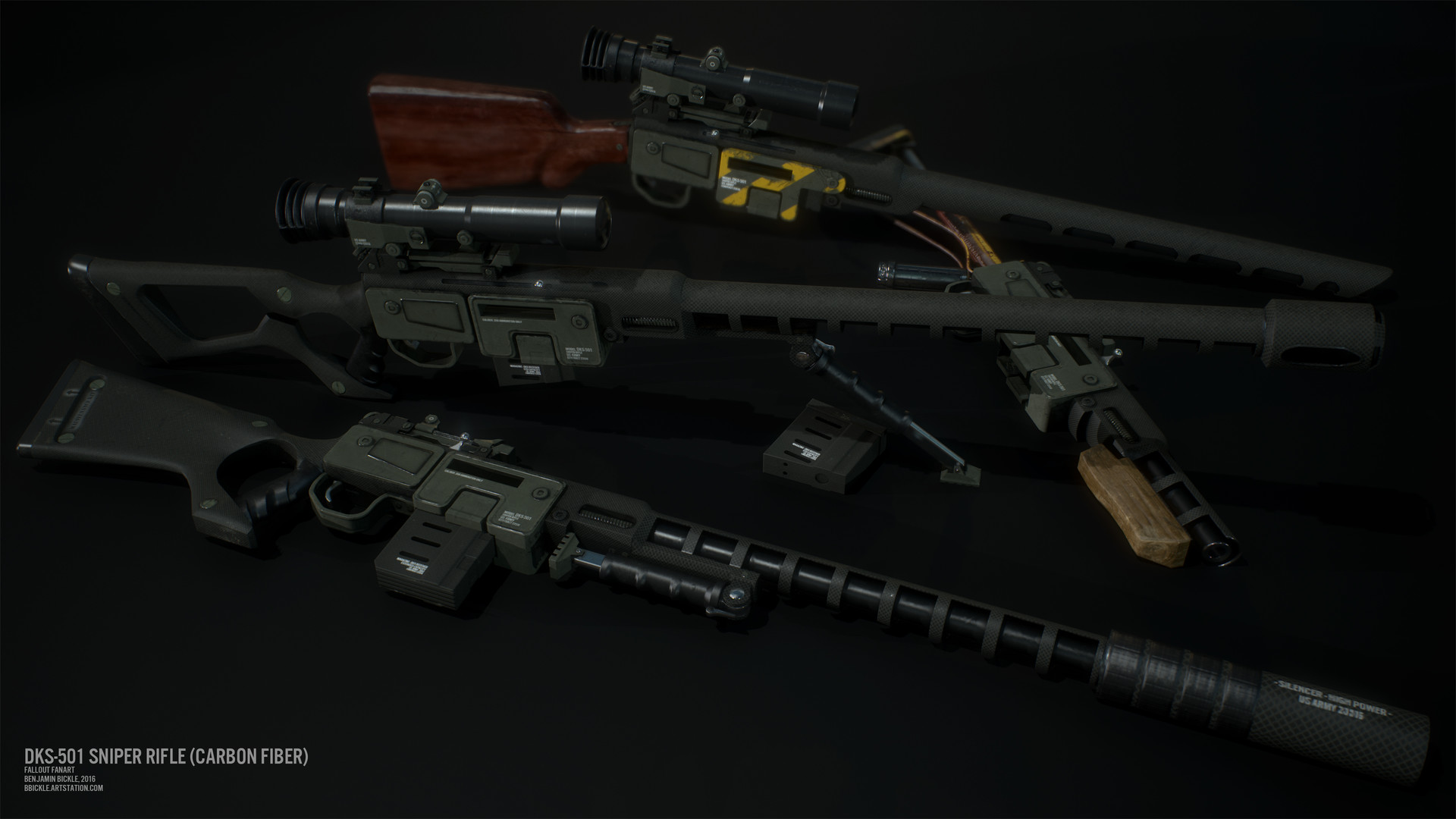 Marmoset Toolbag - Carbon Fiber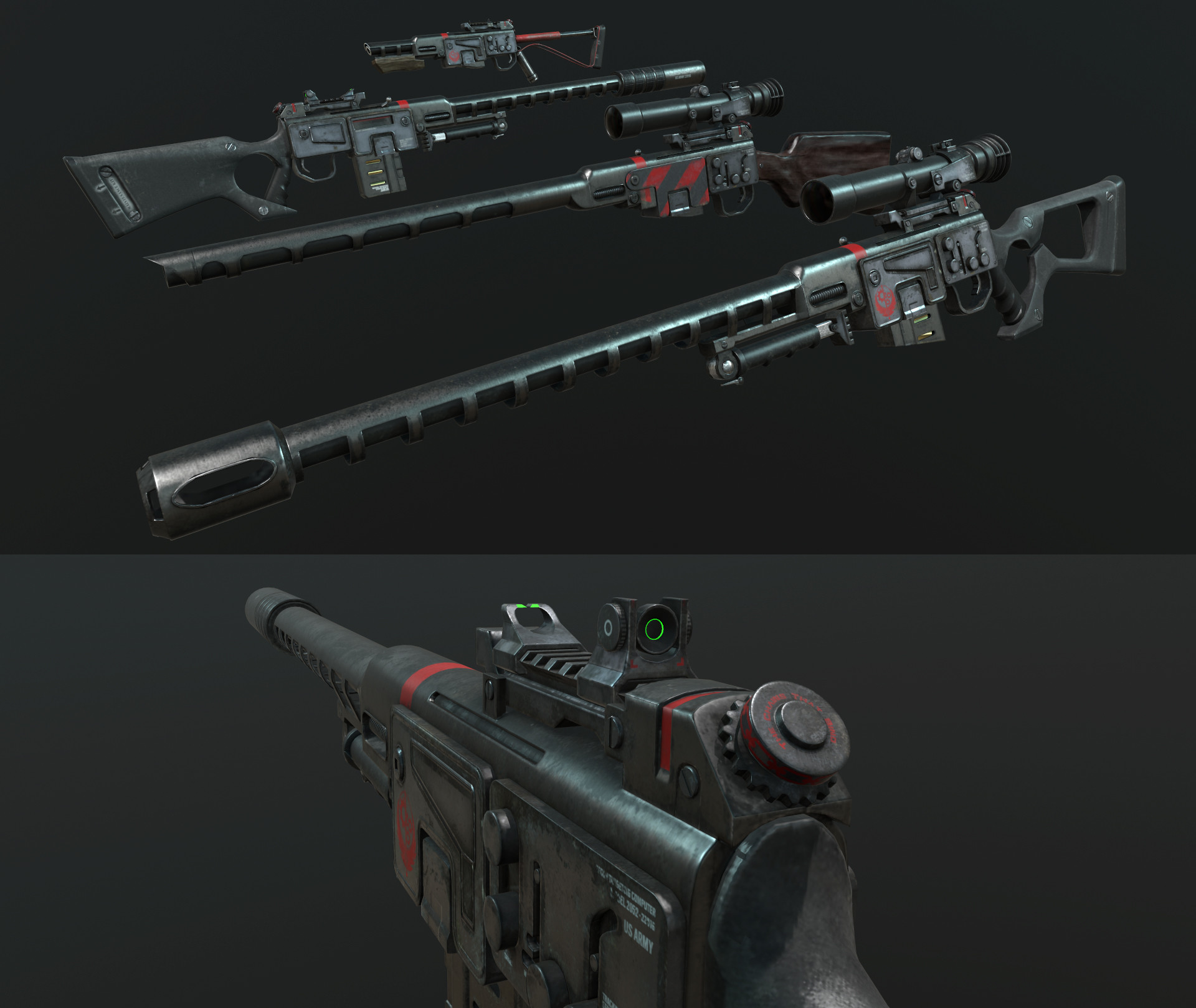 Circle of Steel texture variant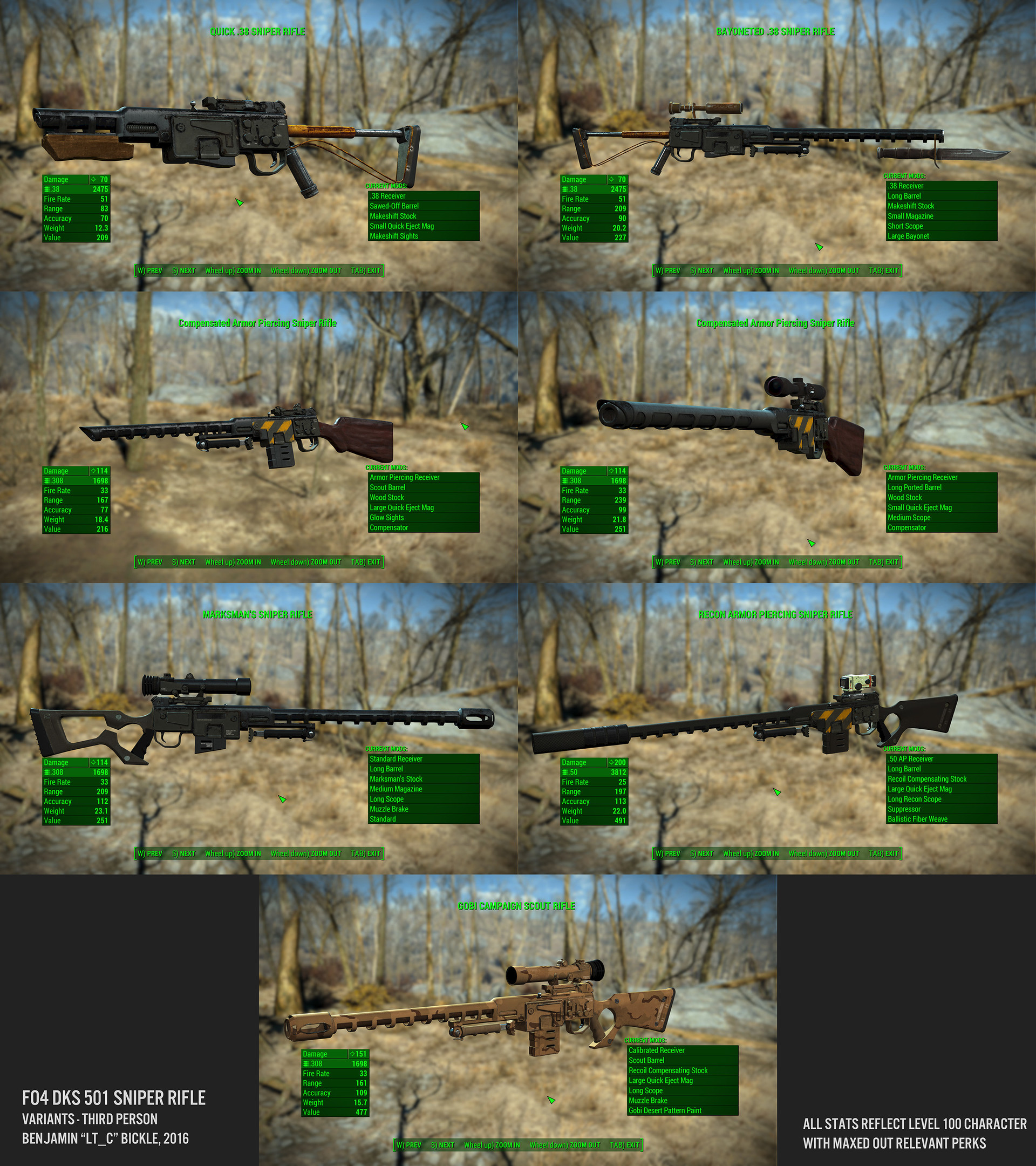 Various ingame configurations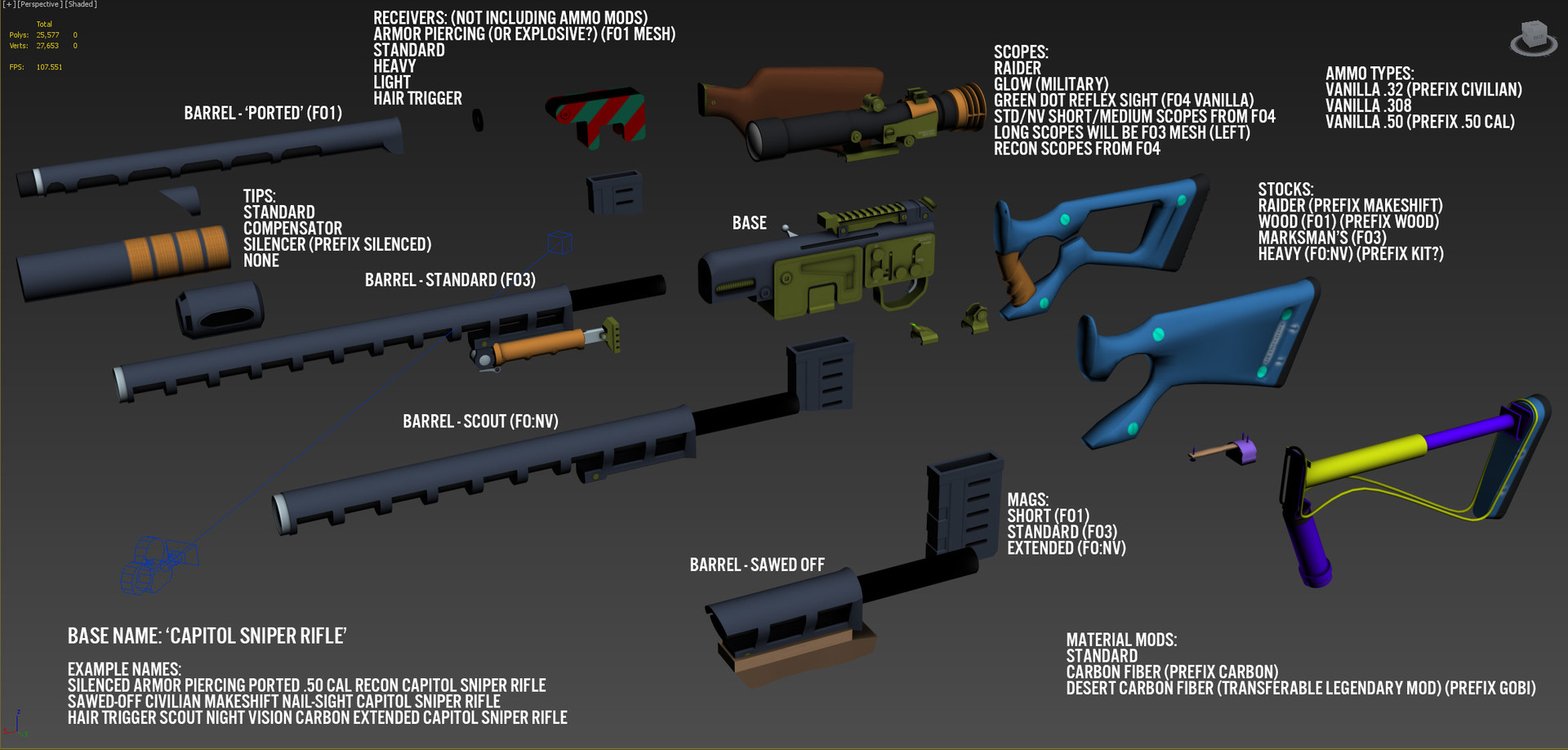 Alternate components and mods
Fallout (1, 2, 3, and NV) Fanart - The sniper rifle that spanned the Fallout universe until the latest entry.
I made it game compatible and released it as a standalone weapon mod for Fallout 4, capable of being transformed from a sawed off raider improvised weapon to the weapon of FO3 to the classic sniper from the original games.
Full breakdown of the project can be found here: https://ltcom.wordpress.com/2016/08/31/a-fallout-4-modding-story/
Download links, if you're interested:
http://www.nexusmods.com/fallout4/mods/15909/?
https://community.bethesda.net/people/Lt_Commander/content
2048x2048x2 spec gloss (base rifle and mods) ~20k polygons for a single configuration.