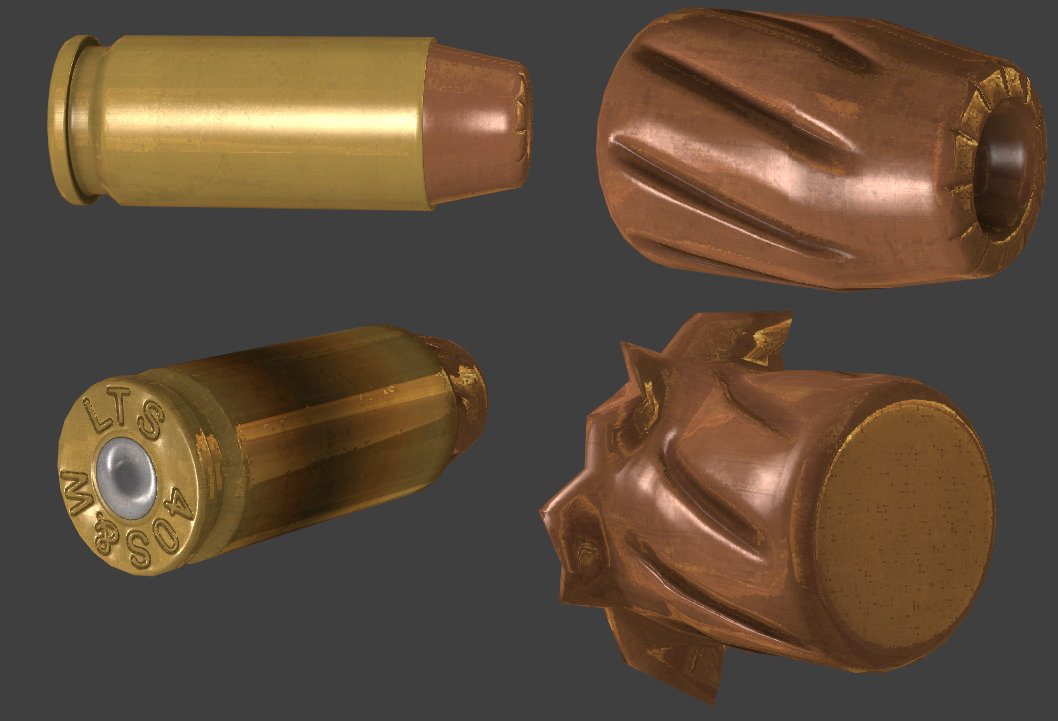 40SW Round - hollow point with morphtargets and skin for spent round/shell
A semi-auto pistol designed to fit within my sci-fi artstyle.
5464 Tris, including round.
Firearm: 2048x2048 diffuse/normal/spec/phong/exponent/tint + alternate two-tone skin
Round: 1024x1024 diffuse/normal/spec/exponent/tint + 'spent' skin
Targeted for Source Filmmaker, it features a CS:GO shader model derivative, full rigging for animation, and model variants for full and empty magazines. The round features a morpher for a crushed head. The hologram has textures for 0-13 rounds, implimented via bodygroups and 512x512 and 128x512 translucent texture elements.
Modeled in 3dsmax, textured in photoshop, rendered in SFM. 1 week development, start to finish.