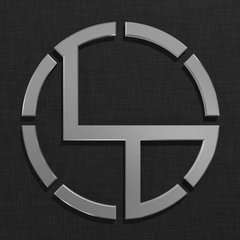 Ben Bickle
3D & Tech Artist
Seattle, United States of America
Summary
I'm a 3D and Technical Artist working at Giant Enemy Crab on a game called Due Process.
I'm a graduate of Louisiana State University with a major in Computer Engineering (B.S.E.E) and a minor in Computer Science. My focus was in 3D data structures and rendering pipelines.
I've been working with game engines since GoldSource, and have done research on and art pipeline testing for just about every real-time engine on the market today. I work daily in Unity and have worked with and developed on VR, AR, and other MR tech.
Skills
Hard Surface Modeling
Low-poly Modeling
Texturing
UI Design
Shaders
Writing
Software proficiency
Productions
Video Game

TurboSquid VR Galleries

Year

2017

Role

Developer and Producer

Company

TurboSquid, Inc.
Experience
Environment and Technical Artist at Giant Enemy Crab

Seattle, United States of America

-Environment artist working on modular, stylized low-poly assets for Due Process, a Unity game.

-Principal lighting artist on procedurally generated levels with fully dynamic lighting systems.

-Creation of custom shaders with Shader forge and technical art pipeline optimization.

Associate Producer at Turbosquid

New Orleans, United States of America

September 2016 - August 2017

-Research and Development related to real-time 3D rendering pipelines.

-Construction of VR gallery experiences using the Unreal Engine, including blueprint logic and project shipping.

-Experimental AR research and pipeline development using Unity with Hololens and Meta 2.

-Research into Amazon Lumberyard and developing a standardized internal asset pipeline.

-Writing training articles and direct communication with artists interested in authoring content for real-time engines.

-Real-Time focused R&D for TurboSquid's Checkmate and StemCell art specifications.


Prop and Texture artist at Obsidian Conflict

(Source Mod)

-Charged with creation of 3D and 2D assets, as well as promotional artwork, Steam storefront, and HUD design.

-Duties included converting material to conform to legal contracts with Valve Software for Steam release.

-Audited mod resources and assets to reduce overall size and increase performance for lower end platforms.

Source Engine Environment and Technical Artist at Commission Work

Remote

Cloud Odyssey

-Design and creation of environments, props, user interfaces, and logos for a project funded by Oracle.

-Per-item freelance work that generated over three gigabytes of game ready content targeted for all Source branches.

-Public releases of component content have collected tens of thousands of downloads on the Steam workshop.

Contagion Release Trailer

-Technical and shader work for Source powered game release trailer

-Converted generic texture maps to those compatible with the engine and additional trailer specific art

-Technical direction and implementation of a better facial animation system for character models